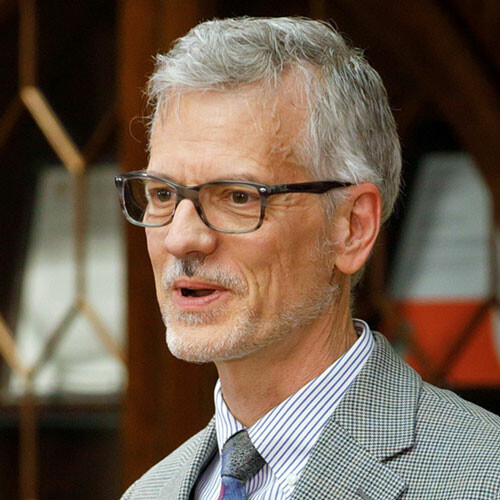 The Rev. Canon Victor Lee Austin, PH.D.
Theologian–in-Residence
Office: 214-217-5634
The Rev. Canon Victor Lee Austin, Ph.D. is a priest-scholar with a background in both the parish ministry and the academic world as a former parish rector and university professor. In 2005, Fr. Austin served as Theologian-in-Residence at Saint Thomas Church Fifth Avenue in New York City. His book, Up with Authority: Why We Need Authority to Flourish as Human Beings, was published by T&T Clark and was shortlisted for the very distinguished 2013 Michael Ramsey Prize. Saint Thomas Church published a collection of his short pieces, Priest in New York: Church, Street, and Theology, reflections on theology and everyday life. His most recent book, Christian Ethics: A Guide for the Perplexed, is also published by T&T Clark. Finally, Losing Susan, a theological reflection on the loss of his wife, was published in 2016.