Ash Wednesday Service
Ash Wednesday marks the beginning of the season of Lent. Our foreheads are marked with ashes as a symbol of penance that helps us develop a spirit of humility and sacrifice. View our online livestream service from February 17 with Bishop Anthony Burton and the Rev. Canon Victor Lee Austin, Ph.D.
---
This Easter, Incarnation will be adorned with beautiful lilies through your generous donations remembering and honoring your loved ones. The deadline is March 17.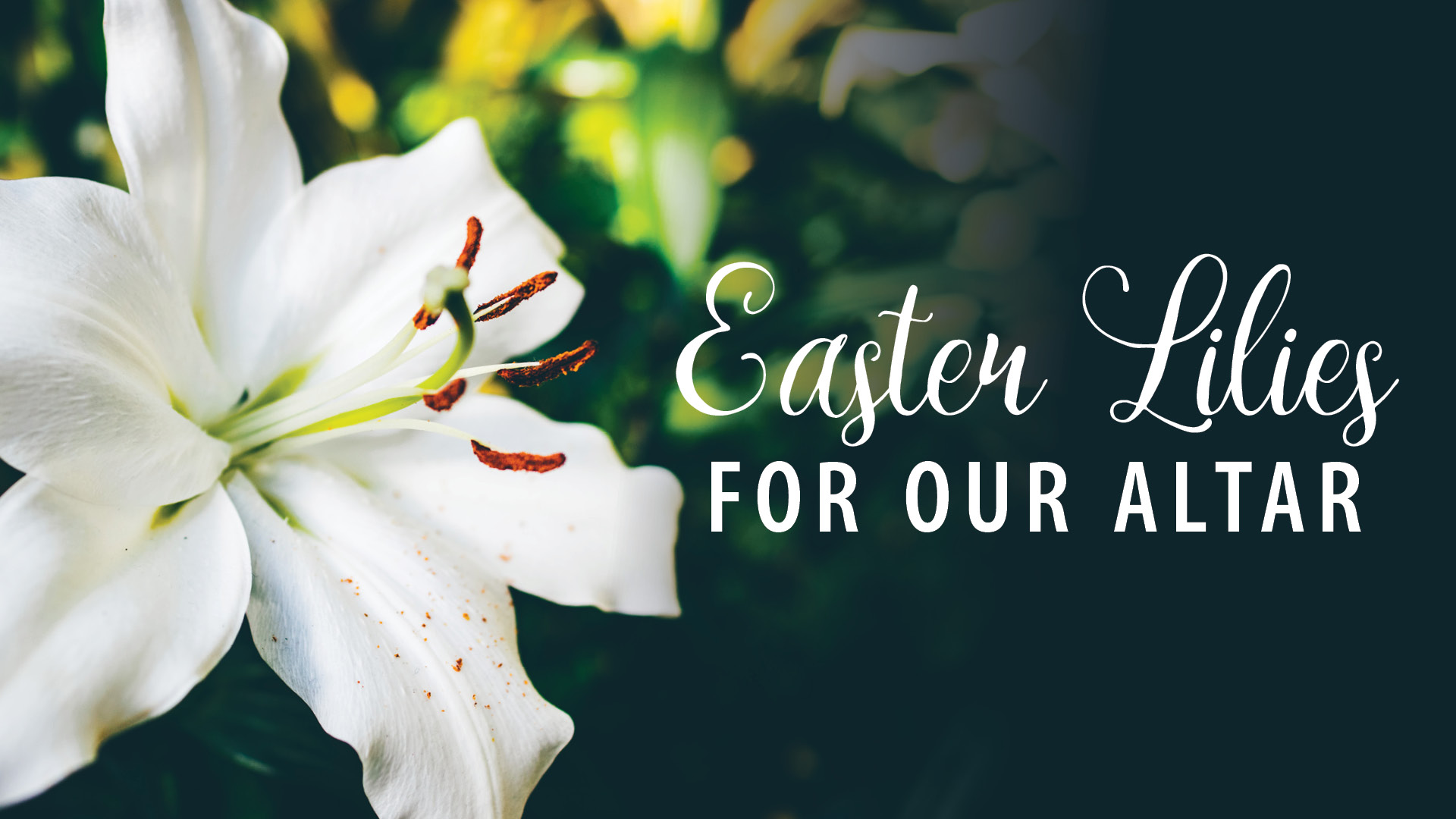 ---
Stations in the Street
Sunday, March 21 to Friday, March 26
Along McKinney Ave
Prior to Holy Week, join us for a unique interactive viewing of Stations of the Cross installed outdoors along the sidewalk of McKinney Ave spanning from the Church doors to the Ascension Chapel doors. Illustrated by Austin artist, Scott Erickson, the Stations In The Street installation demonstrates the compelling story of Jesus Christ and his final days on earth before death, burial, and resurrection.
---
Holy Week & Easter
Make plans to join us online or in-person for Holy Week and Easter activities!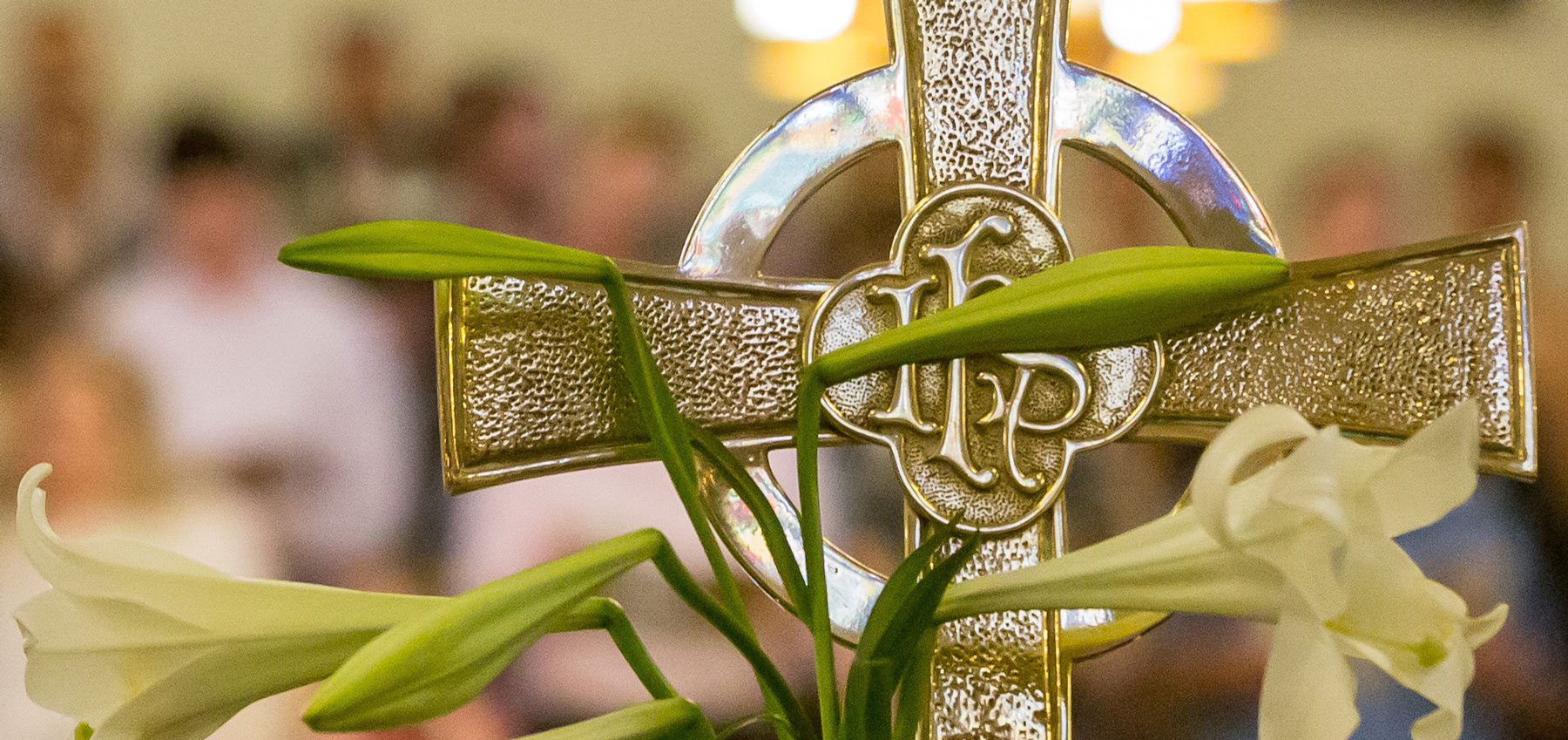 The Discipline of Lent
The Season of Lent, given to us for the preparation of our celebration of the Lord's Resurrection, is a marvelous opportunity to take the next step forward in your spiritual life. The Book of Common Prayer designates the weekdays of Lent and Holy Week (except March 25, the Feast of the Annunciation), along with most Fridays of the year, as days of "special devotion" with "special acts of discipline and self-denial," which would normally include fasting (BCP p. 17). Some form of fasting is one of the central ways that Christians have done this. Jesus began his ministry by fasting (Matthew 4:1–11) and teaches about it in the Sermon on the Mount, just after discussing repentance and forgiveness, saying, "When you fast…" (Matthew 6:16). Fasting can be either a whole or partial abstinence from food, and its purpose as a Christian discipline is always spiritual: to learn the most difficult spiritual truth, that "man does not live by bread alone, but by every word that proceedeth out of the mouth of God" (Matthew 4:4).
You may find it helpful to think first about your Lenten fast, and second about what discipline you might take on. Traditional methods of fasting include: a) foregoing meat during the weekdays or Fridays of Lent; b) fasting from one or two meals a day (Wednesdays & Fridays are the traditional days); c) considering what practices serve as a spiritual or emotional "crutch" in your life (e.g. extended periods of TV, desserts, internet usage) and "fasting" from them (with the intention of continuing the fast even after Lent); d) fasting before receiving Communion on Sundays as a way to spiritually prepare (with the intention of continuing after Lent), etc. When looking to take on a discipline, take an inventory of your spiritual life and prayerfully ask what the next small step might be, for example: a) begin praying Morning or Evening Prayer, or the Daily Devotions found on pages 136-140, each day; b) pray Compline (BCP p. 147) together as a family or couple at night; c) make an examination of conscience at the end of each day and keep track in preparation for Confession; d) give part of the money you would spend on entertainment to the Church or the poor. Any of the clergy would be pleased to provide further direction.
As a church this year, we are embarking on a spiritual discipline of daily Bible reading called My Next 90 that begins with Lent and continues through Eastertide. Learn more »
Ash Wednesday
Ash Wednesday is one of the two days of the Church Year—the other being Good Friday—when all Christians who are physically able to do so are urged to engage in a total fast: abstaining from all food (solid or liquid, but not from water or medicine) during the day, eating only a simple, meatless meal sometime late in the day (after receiving Holy Communion, if possible).
Lenten Worship
The Church's worship during the season of Lent is simpler and more austere. Alleluia is not said and the Gloria in excelsis is not sung. There are no flowers at the altar. The color purple is used, which is both a sign of penitence and an expression of hope. All of these measures are meant to help us focus more intently on the spiritual disciplines to which the Church calls us in Lent: self-examination and repentance; prayer, fasting and self-denial; and reading and meditation on God's holy Word.