Angel Tree for CPS Kids 2021
In the City
There are many communities that Church of the Incarnation is serving with Angel Tree Gifts, but for the last two years, we have joined with a local family attorney, Lynne Corsi (pictured at right), to increase those efforts.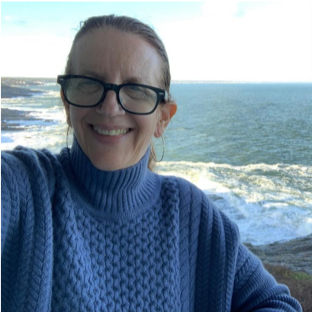 Lynne Corsi
For each of the past 16 years, Lynne and her posse of volunteers ensure upwards of 800 foster care kids receive both the gifts they want and items they need for Christmas. Lynne works specifically with caseworkers who have taken on kids entering the foster care system too late in the season for other giving programs. Her heart for helping them feel loved during this difficult time in their lives is an easy effort to support and having many hands to lighten the workload is key to its success. This is a humble effort that has grown over the years to ensure that every child in Dallas County Foster Care feels special by having their own special Christmas wishes filled.
Who does this project serve?
This is a project for children in foster care and out-of-home placements in a case-by-case basis. Specifically:
Children who are not on other community lists.
Children who have been left off lists.
Children who have come into care after toy cut off with community partners.
263 children, especially teens, who may not get anything nice for Christmas.
For caseworkers who inherit caseloads Christmas wish lists had not been submitted.
Children who have been transferred from other counties to Dallas County.
It is truly and honor and a blessing to assist in coordinating this effort with Incarnation and Lynne. To say it's alarming to see the needs this community has, would be an understatement.
Get Involved
To assist in this CPS portion of the Angel Tree Program, please review the volunteer opportunities and volunteer shifts available. Then, email Charlotte Thompson with your name, email address, and phone number. You will receive a link to sign up for the role(s) and time(s) of your choosing, and additional instructions once your time is confirmed.
Overview of Volunteer Opportunities
Gift Sorting and Wrapping
Open received boxes and sort the gifts by item, age, and gender

Break down boxes

Match gifts to names

Wrap and tag gifts
Gift Shopping and Wrapping
Receive a wish list

Shop for gifts

Wrap and tag gifts

Deliver to the church

This option can be done online (Reimbursement for shopping via Venmo)
Volunteer Dates & Times
12/1 (Wed) 5-8 PM

12/5 (Sat) 2 PM-5 PM

12/6 (Sun) 1-5 PM

12/7 (Mon) 5-8 PM

12/12 (Sat) 2 PM-5 PM

12/14 (Mon) 5 PM-9 PM

12/15 (Tue) 3 PM-? (Final Wrap & Sort)

12/16 (Wed) 8 AM-1 PM (CPS Pick Up)