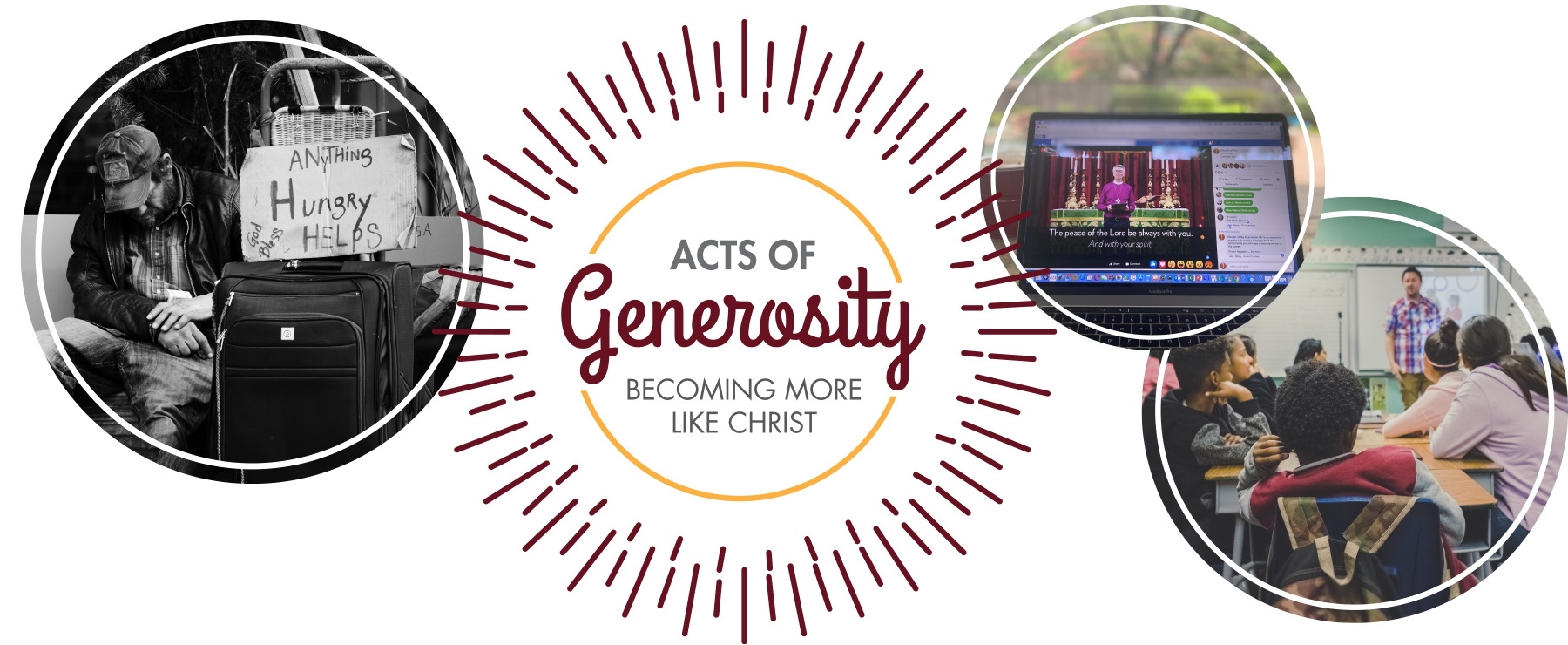 The message of generosity is a message of joy. As generosity comes into your heart, it blesses you in ways you know in the moment, in ways you recognize over a lifetime, and in ways that are revealed to you only in eternity.
Generosity is central to our Christian faith: "For God so loved the world that he gave." By exploring generosity together, we find joy and pursue lives of purpose. Join us in-person or online this fall.
MAKE A PLEDGE FOR 2021SET UP PAYMENT OPTIONS
If you have questions about any Generosity events this fall, please contact Robin Little at .