Journey to Generosity Retreat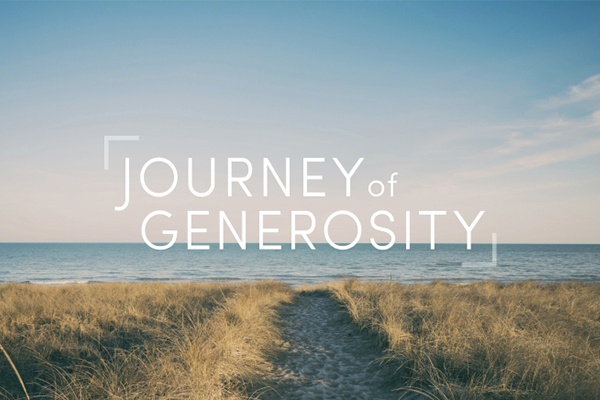 Experience A Journey
ONLINE EVENT
This retreat is open to all parishioners and the deadline for registration is October 15 by 5 pm.

Journey of Generosity is a retreat focused on the joy of giving generously. It includes stories of generous givers, interactive discussions, reflection opportunities, and Bible study that enables participants to process the Biblical message of generosity. It is story-driven and experiential in nature. We do not provide teaching, nor are we prescriptive, instead each participant has the freedom to experience their unique journey with God around generosity.
The Journey of Generosity offers a safe space among approximately 12 peers (free from solicitations or recommendations of specific charities, giving mechanisms, or financial advice) to delve into biblical generosity.
Join us from the comfort of your own space for a half day retreat to learn about what the Bible says about generosity and learn how to apply this to your life.
SCHEDULE
9:30–Noon: Session 1
Noon–12:30 PM: Lunch break
12:30–2:30 PM: Session 2
We will limit online retreats to 12 people, to connect with everyone in a more meaningful way.
A Zoom link and e-booklet will be emailed to all participants a few days prior to the start of the retreat.
Please reach out to Robin Little for all questions, 214-217-5650.
Previous Page