Town Hall with the Rector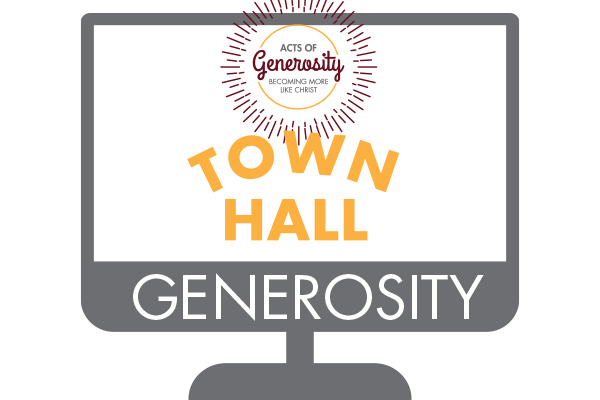 Join Bishop Tony Burton to learn about Incarnation's ministry plans, stewardship, and to ask your most important questions.
RSVP NOW FOR OCTOBER 20 TOWN HALL WITH THE RECTOR
When you focus on generosity, you understand that it conveys a message of joy. As generosity comes into your heart, it blesses you in ways that you know at an instant and over your lifetime, and in ways to be revealed to you only in eternity. Generosity is central to our Christian faith. By exploring generosity together, we find joy and pursue lives of purpose.

Set aside some time to discuss stewardship and how Incarnation can best apply your time, talent, and treasure to empower the ministry of this church. When you decide to support Church of the Incarnation financially, think about the significance you want your life to have as God's steward. Together we can make an impact for Christ and his kingdom.

Begin thinking about questions you may have that we can answer during the town hall. A link will be provided on the event date to submit them to us.
This town hall is open to anyone, but you must RSVP to get the link to join. Please reach out to Robin Little with questions at 214-217-5650.
---
RELATED
A Night Under the Stars
Thursday, October 29
Join us for a night under the stars to celebrate your generosity! We are so thankful for the wonderful programming, worship services, and outreach opportunities made possible by your gifts of time, talent, and treasure. Join us for a fun evening filled with BBQ, adult beverages, and Becky Middleton's country-western band. Learn more »
---
Previous Page