Fall Theology Lecture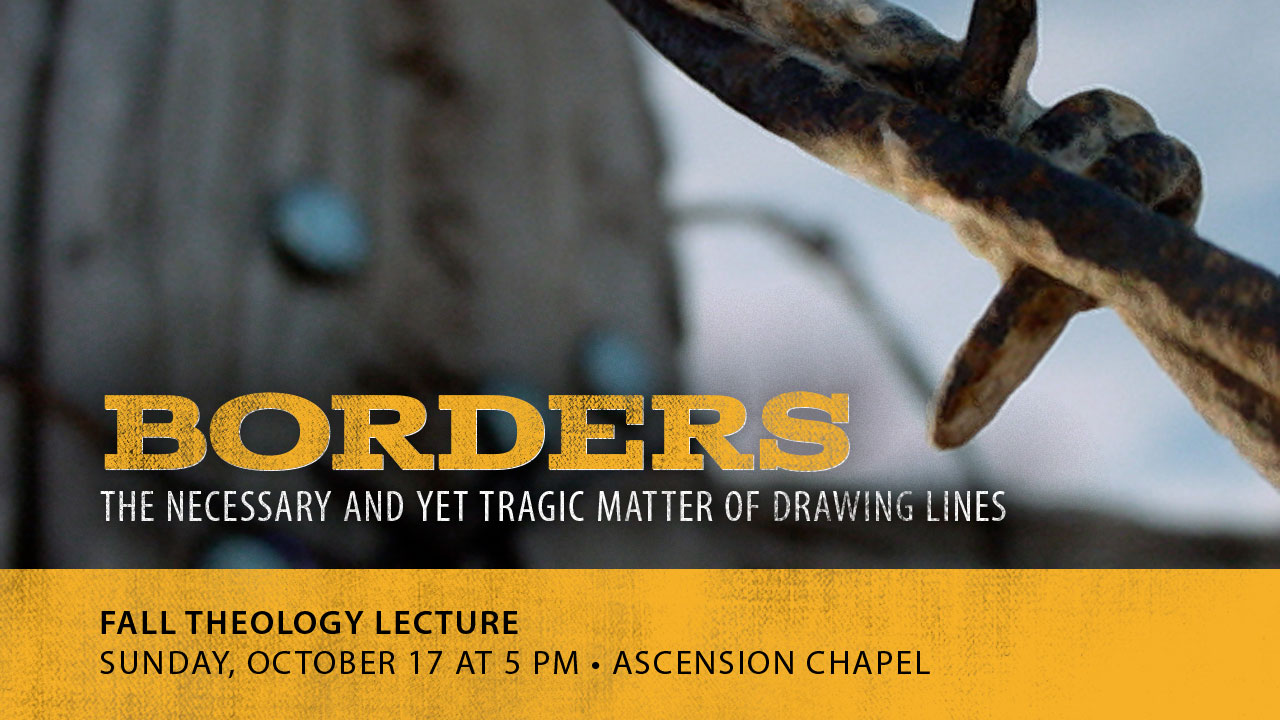 BORDERS: The Necessary and Yet Tragic Matter of Drawing Lines

Scripture shows God as, in effect, drawing lines from the beginning? This is a broad question that is behind one particular form of line drawing, namely borders that separate one people from another. The wrinkle is that the lines drawn in the Bible never seem to work out precisely, starting with the separation of light and darkness in the first day: why then is there evening and morning? The service of theology to controversial issues (like immigration) is not to impose policy answers but rather to open up ways to reframe the question. This lecture seeks scriptural illumination on the matter of making distinctions (of which, borders are one particular instance). Why are we called to make distinctions? And whence comes the tragic element in all line-drawing?
Speaker: The Rev. Canon Victor Lee Austin, Ph.D.
Responding: The Rt. Rev. Dr. George Sumner, Bishop of Dallas. Wine and cheese reception in Rittenmeyer Gallery to follow.
Previous Page