The Gesualdo Six
Music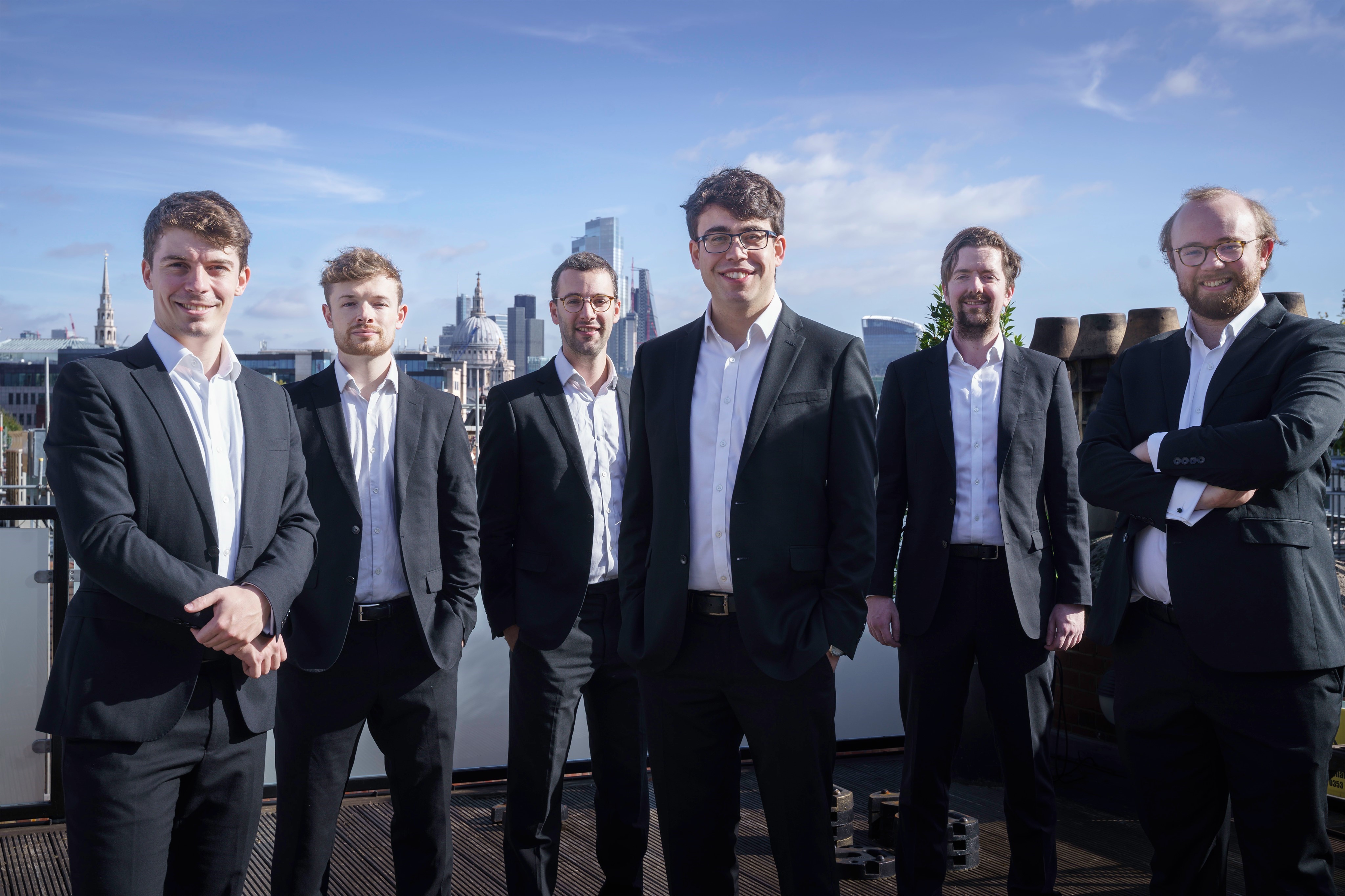 ----
The Gesualdo Six, one of the UK's most exciting new vocal groups, brings their jaw-dropping sound to a fascinating program of polyphony.
About this event
The Gesualdo Six is a British vocal ensemble comprising some of the UK's finest consort singers, directed by Owain Park. Praised for their imaginative programming and impeccable blend, the ensemble formed in 2014 for a performance of Gesualdo's Tenebrae Responsories in Cambridge and has gone on to perform at numerous major festivals across UK, Europe, Canada and Australia. Notable highlights include a concert as part of the distinguished Deutschland Radio Debut Series in 2018, and collaborations with the Brodsky Quartet, London Mozart Players, Luxmuralis, William Barton and Matilda Lloyd.


Videos of the ensemble performing a diverse selection of works filmed in Ely Cathedral have been watched by millions online. The group released their debut recording English Motets on Hyperion Records in early 2018 to critical acclaim, followed by a festive album of seasonal favorites in late 2019, Christmas. G6's latest recording is an album of compline-themed music titled Fading.
Program – Josquin's Legacy
Courts in Renaissance Italy were meeting places for some of the greatest musicians from across Europe. The Court at Ferrara became a leading centre: many of the Franco-Flemish school passed through its gates and perhaps the most notable of these is Josquin. This program contextualises some of the 'jewels in the crown' of Italian Renaissance repertoire by tracing themes of pedagogy and patronage in northern Italy over 150 years, featuring works by Brumel, Josquin, Mouton and L'Héritier.
Marian and Song of Songs
Jean Mouton – Tota pulchra es
Josquin des Prez – Praeter Rerum seriem
Antonius Divitis – Ista est speciosa
Antoine Brumel – Sicut Lilium
JeanL'Héritier – Salve Regina
Antoine de Févin – Nesciens mater
Josquin des Prez – O Virgo Prudentissima
Lamentations and Deplorations
Gilles de Binchois – Da Pacem
Johannes Ockeghem – Mort tu as Navre
Josquin des Prez – Nymphes des bois
Antoine Brumel – Tous les Regretz
Pierre de la Rue – Secretz Regretz
Loyset Compère – Venez Regretz
Constanzo Festa – Quis dabit oculis
Nicholas Gombert – Musae Jovis
Previous Page